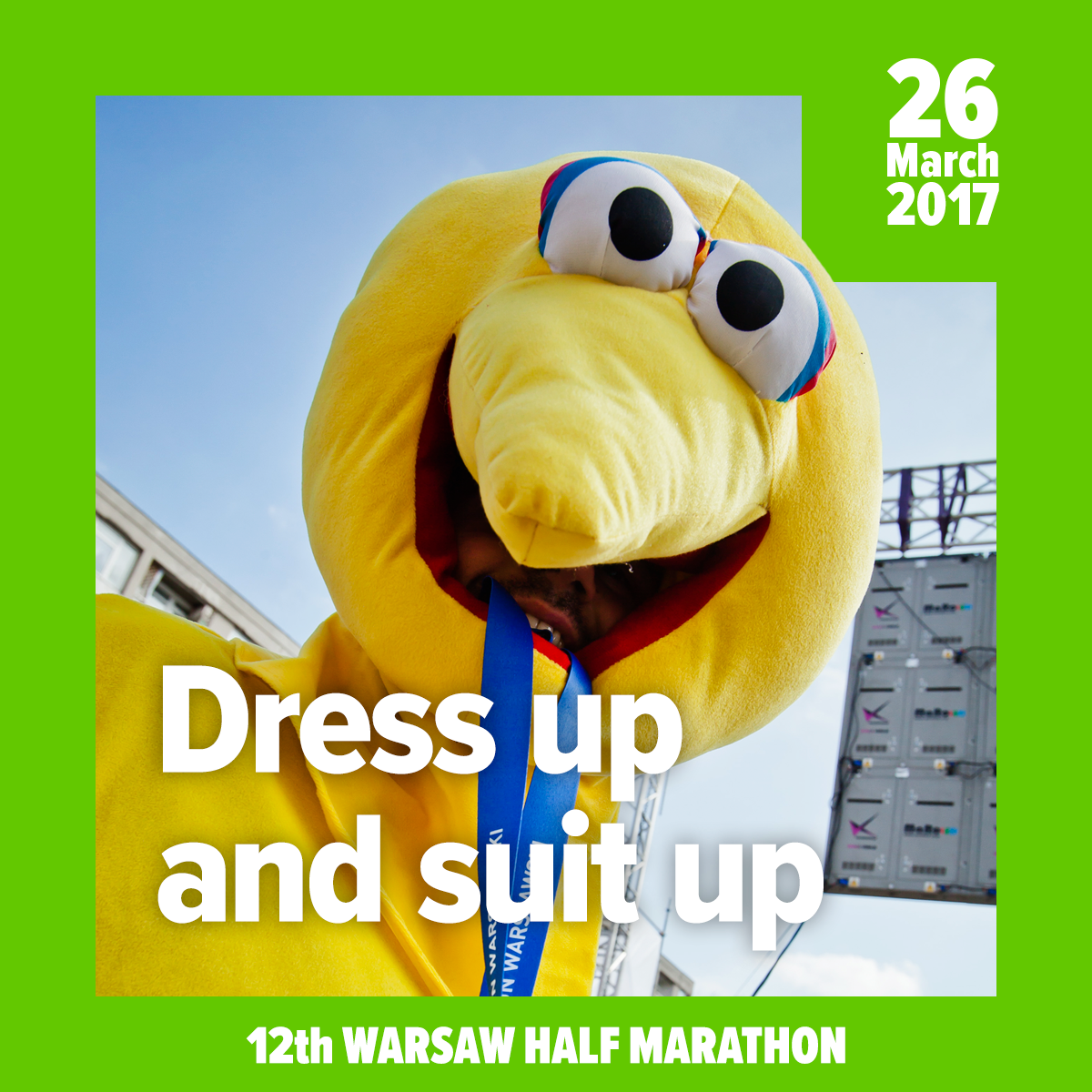 The level of sports competition on our events is extremely high, but the Warsaw Half Marathon is also famous for a large group of positively crazy participants who value the spectacular outfit more than the result at the finish line and comfort of running.

Thanks to their creativity, our events can be proud of many interesting running objects. National Stadium, construction machinery, superheroes and animals are just some of them. One thing is certain, their outfits bring joy to the supporters and other runners.

If you have an idea to start in a race wearing a crazy outfit … do not hesitate any longer, there will be no better opportunity for that. Jump to the next level of enjoying running! We have awards for the most original and wacky costumes: adidas running sets including shoes, t-shirt and shorts.


The rules are simple.
1. Cover the route of the 12th Warsaw Half Marathon in a creative costume.
2. Send the picture of you from the 12th Warsaw Half Marathon Warsaw until March 28th to: konkurs@maratonwarszawski.com.

Two prizes will be awarded: one from the jury of the Warsaw Marathon Foundation and one from the voters on Facebook page.
Note for the runners taking part in the charity action #BiegamDobrze!
Remember that the declaration of running in a unique costume is a special motivator for your donors!